Throwback Thursday: Social Media
We always seem to propel forward with our use of social media, leaving outdated sites to rot. So let's take a brief look at social media that was and what happened since. We'll go by category of social media and compare past to present.
1971 – First email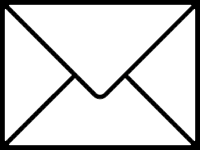 Past - While we think of email as being non-social today, it was pretty advanced 40 years ago.
Present – We still use email in a love-hate relationship. It's nice to get all of your personal messages in one place, though sometimes we get inundated with too much email. And junk mail keeps piling on, making it a frustrating experience.
1994 – First blog
Past - A college student publishes his thoughts online, launching the age of blogging.

Present – WordPress and Blogger have catapulted the use of blogs for personal and professional purposes due to their simplicity (no coding experience required). This blog is on WordPress and many major online publications use some type of blog as a content management system.
1997 – Instant messaging


Past - AOL launches AIM (AOL Instant Messenger), allowing real-time virtual chats. Chaos ensues.

Present - Skype becomes the most popular standalone IM service, with the ability to have text, audio, and video chats. It's crossover appeal for both personal and business use make it an even more essential tool.
2000 – Collaborative editing


Past - Wikipedia launches a collaborative, crowdsourced encyclopedia. The community creates documents and supports the site.
Present - Wikipedia still dominates the market and is one of the top referrers of web traffic (a lot of people link to it, which is why it often shows up first in search engine queries).
2001 – Physical meetings


Past - Meetup.com helps people with similar interests connect online and meet in person.
Present - Meetup.com is stronger than ever, highlighting how social media can be used as a channel to foster real, "offline" connections.
2002-2003 – Social networking


Past - Friendster and MySpace become the first dominant social networks, where people virtually connect with friends. Most of us today think of social networks when we hear social media.

Present - Facebook has taken over the social network space, with more than 1 billion users.
2004 – Pictures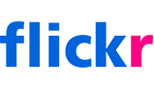 Past - Flickr launches as a site that lets users upload and share pictures, creating communities around photography.

Present - Instagram, taking advantage of smartphones with digital cameras, puts users in the creative seat with filters, bringing flair to seemingly normal pictures.
2005 – Video


Past - YouTube allows users to upload and share videos with people they know.
Present - YouTube still reigns in social video and has transformed from a place known for video memes and cat videos to official channels for music videos, corporate advertisements, and live streaming events.
2006 – Microblogging


Past - Taken from the idea of SMS / text messaging, Twitter launches a service displaying 140-character tweets to share with others.

Present - Tumblr has become the multimedia microblogging tool and Twitter continues to solidify its status as the go-to-place for real-time information.
Of course, there are other notable uses of social media like group buying (Groupon), location (foursquare), scrapbooking (Pinterest), professional services (LinkedIn) and music (Spotify). Maybe you remember some more during this trip down memory lane.
NOTES
- Copyblogger created a nice infographic on the history of social media in Oct 2012.
– A good article about what could happen if you abandon an old social media service and what happens to your data.